Cold Pursuit is an upcoming American black comedy action thriller directed by Hans Petter Moland, based on a script by Frank Baldwin. The film is a loose remake of the Norwegian film In Order of Disappearance, also directed by Moland, and starring Liam Neeson, Laura Dern, Emmy Rossum and Tom Bateman. The plot follows a snowplow driver who tries to take revenge on the gangsters who killed his son.
The film is scheduled to premiere on February 8, 2019.
Initial release: February 8, 2019 (USA)
Director: Hans Petter Moland
Based on: In order of disappearance; by Kim Fupz Aakeson
Distributed by: Summit Entertainment
Music composed by:  George Howe
Synopsis
Nels Coxman's quiet life comes crashing down when his beloved son dies under mysterious circumstances. His search for the truth soon becomes a quest for revenge as he seeks coldblooded justice against a drug lord and his inner circle.
Premise
Snowplower Nelson Coxman seeks revenge against a drug cartel in his Rocky Mountains hometown after his son is murdered by the gang.
Description
Liam Neeson returns to action in the upcoming thriller, "Cold Pursuit." The film marks the debut in the English language of the Norwegian filmmaker Hans Petter Moland and is a loose adaptation of his 2014 film "In Order of Disappearance".
"Cold Pursuit", originally titled "Hard Powder", stars Neeson as Nelson Coxman, a snow plow who is responsible for avenging the death of his son after being killed by a drug cartel located in the Rockies. The cast includes Laura Dern, Emmy Rossum, Tom Bateman and William Forsythe. The role of Neeson in the original Moland film was played by Stellan Skarsgård.
Liam Neeson is convinced that his horse "Ballad of Buster Scruggs" recognized him
Neeson paused an action movie between "Cold Pursuit" and his latest star vehicle, "The Commuter", to star in one of the stories from the Coen brothers' Netflix anthology "The Ballad of Buster Scruggs." The movie will be Available in selected theaters and on Netflix next month. Neeson, 66, has become a defining facet of the action genre since "Taken" revitalized his career. The actor can be seen in a supporting role with Viola Davis in "Widows" by Steve McQueen, in theaters on November 16.
Cast
1.

Liam Neeson

as

Nelson

"Nels" Coxman
Liam John Neeson OBE (born June 7, 1952)  is an actor from Northern Ireland. He has been nominated for several awards, including an Academy Award for Best Actor, a BAFTA Award for Best Actor in a Leader Role, and three Golden Globe Awards for Best Actor in a Motion Picture Drama. Empire magazine ranked Neeson among the "100 Most Attractive Stars in Film History" and "The 100 Best Movie Stars of All Time." In 1976, Neeson joined the Lyric Players Theater in Belfast for two years. Then he starred in Arthur's film, Excalibur (1981). Between 1982 and 1987, Neeson starred in five films, including Mel Gibson and Anthony Hopkins in The Bounty (1984), and Robert De Niro and Jeremy Irons in The Mission (1986). He obtained a leading role with Patrick Swayze in Next of Kin (1989).
Neeson stood out when he starred in the title role in the Academy Award-winning film Steven Spielberg, Schindler's List (1993). Since then he has starred in other successful films, including the lead role in the historical biopic Michael Collins (1996), the 1998 film adaptation of Victor Hugo's Les Misérables, the epic space opera Star Wars: Episode I – The Phantom Menace (1999 ), The biographical drama Kinsey (2004), the superhero film Batman Begins (2005), the suspense and action series Taken (2008-2014), the thriller and survival film The Gray (2011) and the historical drama Silence ( 2016). He also provided the voices of Aslan in the trilogy The Chronicles of Narnia (2005-2010) and the titular monster in A Monster Calls (2016).
2.

Laura Dern

as

Grace Coxman
Laura Elizabeth Dern (born February 10, 1967) is an American actress. He received several awards, including four Golden Globe Awards and a Primetime Emmy Award, and has been nominated for two Academy Awards.
Born to the actors Bruce Dern and Diane Ladd, Dern began a career as a full-time actor in the 1980s with roles in the dramas Foxes (1980) with Jodie Foster and Mask (1985). He continued to collaborate with David Lynch in several films, including Blue Velvet (1986), Wild at Heart (1990) and Inland Empire (2006), as well as the revival of Twin Peaks (2017). Dern received an Academy Award nomination for Best Actress for playing the titular orphan in Rambling Rose (1991) and won the Golden Globe Award for Best Actress – Miniseries or Television Movie for the film Afterburn of 1992. He received international recognition for his role in the adventure film Jurassic Park (1993). In 1997, Dern starred in the episode "Puppy Episode" of the comedy Ellen, in which Ellen DeGeneres appeared publicly.
After roles in films such as Citizen Ruth (1997), October Sky (1999) and I Am Sam (2001), Dern won the Golden Globe Award for Best Supporting Actress in Television for playing Katherine Harris in the television movie Recount (2008) and the 2012 Golden Globe Award for Best Actress in a Comedy or Musical Series for her role as Amy Jellicoe in the HBO Enlightened series (2011-2013). Dern continued to assume supporting roles in several successful films, including The Master (2012), The Fault in Our Stars (2014) and Star Wars: The Last Jedi (2017); and received a nomination for the Academy Award for Best Supporting Actress for the biopic Wild (2014). Dern won the Primetime Emmy Award for Best Supporting Actress in a Limited Series or Movie and received another Golden Globe for her role as Renata Klein in the HBO series Big Little Lies (2017-present).
3.Tom Bateman

as

Viking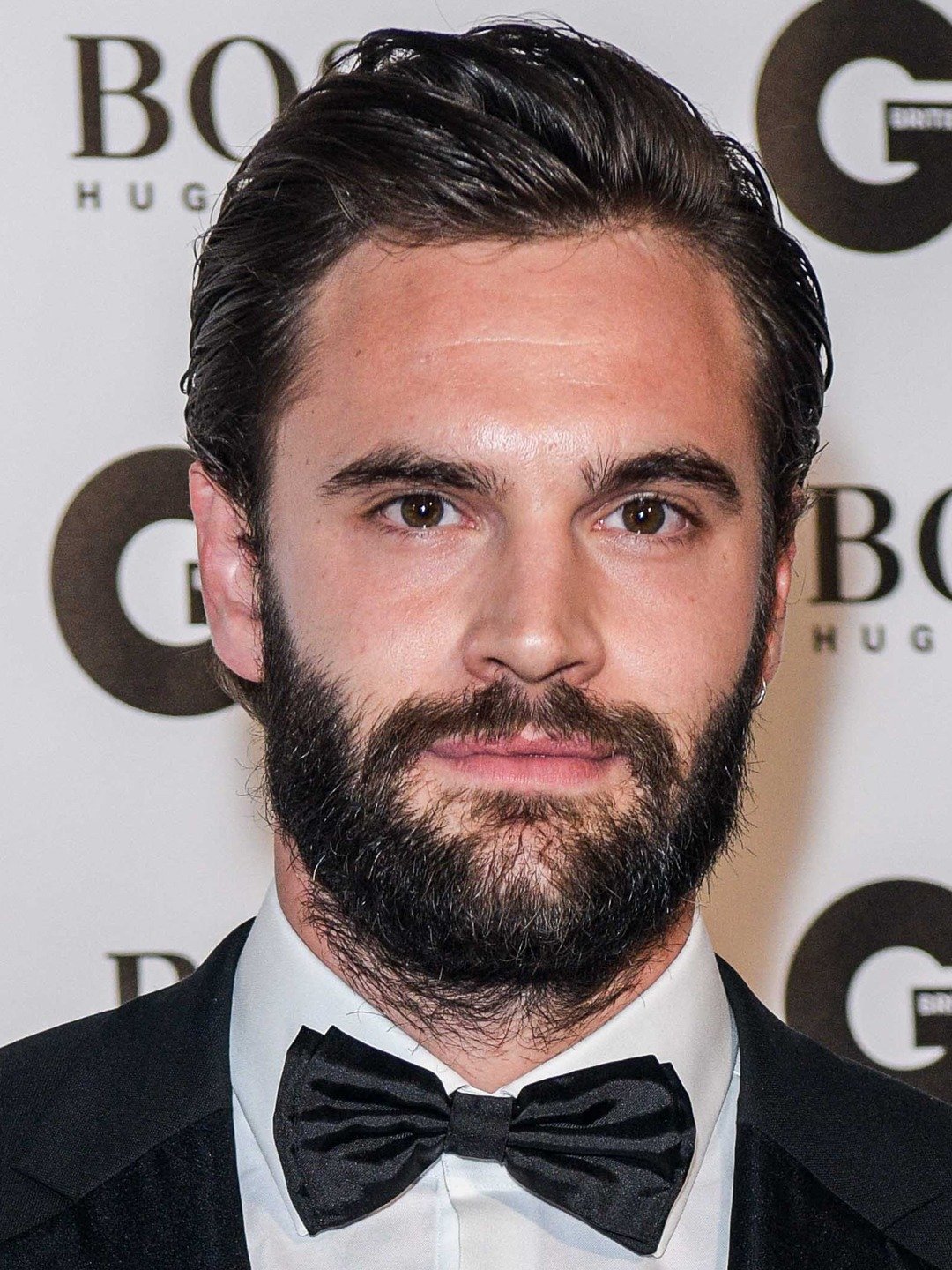 Thomas Jonathan Bateman (born March 15, 1989) is an English actor. He is perhaps best known for his roles in the television series Da Vinci's Demons (2013-2015), Jekyll and Hyde (2015) and in the film Murder on the Orient Express (2017). Guatemala was born in Oxford, Oxfordshire. He acted in Sky TV's 2013 television series, The Tunnel. He has 13 brothers, including a twin brother, named Merlin.
He appeared as Giuliano de 'Medici in the television series 2013 – 2015 Da Vinci's Demons. In 2015 he starred in the main character in the 10-episode British television series Jekyll and Hyde.
In 2017, he appeared in the comedy Snatched and as Bouc in the mystery film Murder on the Orient Express. In August 2018, he was announced as the main character of ITV's Beecham House, which will air in 2019. His next film will be in February 2019, Cold Pursuit. He created the lead role in the original London production of Shakespeare in Love in 2014.
4.

John Doman

as

Gip
John Doman (born January 9, 1945) is an American actor best known for playing Assistant Police Commissioner / Major William Rawls on the HBO series The Wire from 2002 to 2008, Colonel Edward Galson on Oz in 2001, Rodrigo Borgia on the international television series Borgia from 2011 to 2014, and Don Carmine Falcone on Fox's Gotham show in 2014.
Doman was born in Philadelphia, Pennsylvania, and is a student at Northeast Catholic High School. [1] He graduated from North in 1962, was a football player of the Catholic League and a member of the school's Hall of Fame. He received a bachelor's degree in English literature from the University of Pennsylvania in 1966. While at Penn, he was a scholar for three years and began to defend himself with the Quakers football team from 1963 to 1965. He also obtained a master's degree in business Marketing Administration from the Pennsylvania State University in 1972. Between his time at Penn and Penn State, he served in the United States Marine Corps, beginning with his enrollment at the Officer Candidate School in Quantico, Virginia. In March 1967 he was commissioned a second lieutenant and served in the 3rd Marine Division in the Vietnam War.
After graduating, he spent almost two decades in the advertising business, starting with SSC & B Advertising and Norman Craig & Kummel. He was one of the first six employees at TBWA New York when he debuted in 1977. He ended his 14 years at TBWA as Executive Vice President, Chief of Business Development, responsible for a new business program that resulted in honors from the Adweek Agency of the Year. in 1990. He went from advertising executive to full-time actor when he was released in an AT & T commercial in 1991.
Production
In January of 2017, it was announced that Liam Neeson had joined the cast of the film, with Hans Petter Moland in charge of a screenplay by Frank Baldwin. Michael Shamberg will produce the film, while StudioCanal will also produce the film. In March 2017, Domenick Lombardozzi, Emmy Rossum, Benjamin Hollingsworth, Laura Dern, William Forsythe, Julia Jones and John Doman joined the cast of the film.
Release
In November 2017, Summit Entertainment acquired U.S. distribution rights to the film. It is scheduled to be released on February 8, 2019 in the United States and on February 22, 2019 in the United Kingdom.